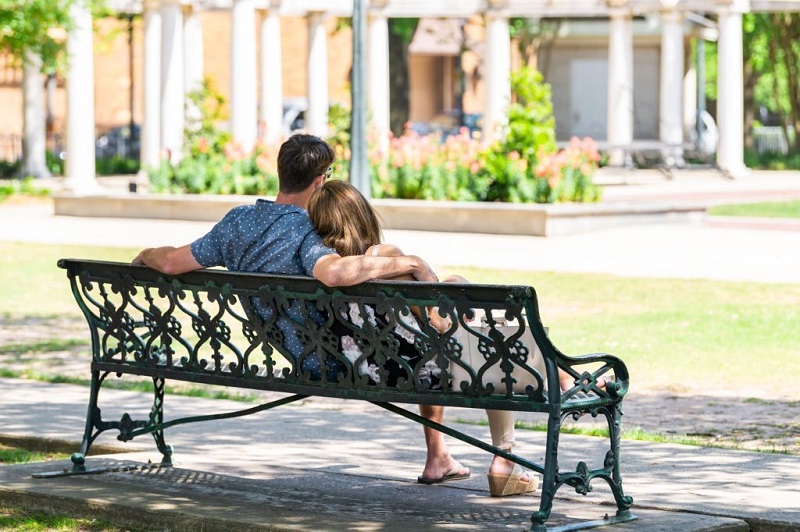 How To Make a Custom Garden Bench That Will Last for Years
Most people spend a fortune on durable wrought iron garden benches. However, they don't seem to realize it's possible to make one for half the price. You don't need any advanced DIY skills, and the process should take no longer than a couple of days. With a bit of luck, you'll end up with an excellent product that will last for many years. As you will discover, the hardest thing you need to master is tig welding. However, there are plenty of people with experience who could come to your assistance. So, let's take a look at the simple process you need to follow.
Create your bench design
It's always sensible to draw your bench design on paper before starting work. Take a look online for some examples you find interesting. Print some photographs and implement the elements you like into the design. You could use specialist software to speed the process, but there's no need. You just have to grab a pen and some paper, and you can complete the design in a matter of minutes. People who want to create something extra special ought to take a little longer. Even so, it's not complicated, and you don't need an artist's eye.
Buy the materials
When it comes to buying the materials, you're going to need measurements. So, spend some time working out the dimensions of your bench. Considering the size of your garden at this stage is important. You don't need anything too big. Unless you want to cut the iron yourself (not a good idea), you'll need to provide your supplier with the right sizes. They will then deliver the metal to your home ready for construction. They should even bend it into shape and perform any customizations if you ask them nicely. Once you've done that, you'll need to head down to your local DIY store to pick up some wood for the seat. It's always sensible to use that material because it's comfortable, and it can be replaced without any hassle.
Construct your bench
Now you have all the materials cut to the right sizes; you can begin the construction process. People who don't want to take any risks should call a company that specializes in& TIG welding. They will send someone out to your home with the right equipment and fix those essential parts into place. Alternatively, you could head down to your local hire shop and get a welder for the afternoon. The process is much easier than MIG welding, and the tools you need a much smaller. Some excellent guides on YouTube show you how to perform the task safely. However, it's not difficult, and anyone with common sense should prevail.
Once you've fixed all the parts in place, you should attack the wooden seat using metal bolts. Just make sure you grind any excess thread, so people don't catch their clothing. You should then cover the entire item in some protective paint. Again, your local DIY store should supply a range of different solutions. Just make sure you buy something designed specifically for wrought iron.
If you managed to follow that guide from start to finish, you should now have the perfect iron bench in your garden.
For more information available at https://www.homeimprovementwow.com/
custom garden bench
iron bench in your garden