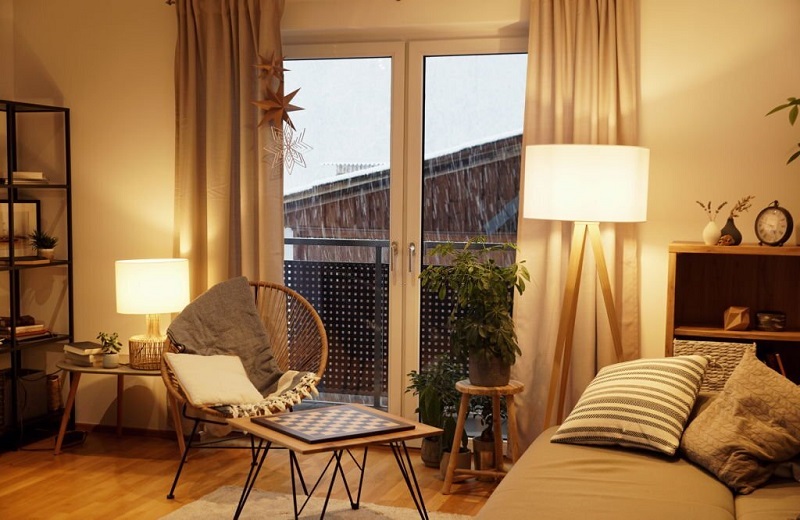 Super Simple Ways to Cosy-Up Your Home
Our homes should be a place where we can relax and unwind. But all too often, they can feel unloved, even stark. That's a problem. But not to worry. The following are simple ways that you can cosy up your home in a flash.
Create a nook
Everyone needs a space that they can go to escape. But many homes are lacking a special corner to get cosied up. One cool thing to do is to create a nook. Nooks can take on pretty much any form you like. But they should have a chair, plenty of cushions and perhaps even a blanket. Nooks are an ideal place to slowly nod off on a lazy afternoon. And they're a perfect place to immerse yourself in a book.
Add a fan to your wood burning stove
Wood burning stoves are great for creating a cosy atmosphere. But unless they're churning out the heat, they're not that much use. Most wood burners aren't that effective by themselves. But adding a fan can really add to the amount of heat they put out. You can read about a Phoenix stove fan test here.
Hang drapes
Drapes are great for a couple of reasons. First, they are great at preventing annoying drafts. But they're also fantastic and softening walls and making a home feel a lot more cosy. Some drapes come with an insulated lining that helps to retain heat in the winter. And others add to cosiness by coming in a ceiling to floor variety. Both these comes together beautifully to make you feel truly cocooned.
Keep a basket of slippers near the front door
Nothing is worse than walking barefoot over a cold, hard floor. Especially if you want to create that cosy feeling. But there's a super simple solution. Set up a basket next to your front door or at the bottom of your stairs and fill it with slippers. When you get in from work, you can ditch your outdoor shoes at the door and immediately put on some nice, cosy slippers.
Go for deep, rich colours
The colours in your home make a massive difference to the overall atmosphere. Greens and blues create a cool, fresh effect. While reds, oranges and yellows make it feel cosy. Of course, you don't want to overdo it with the vibrant colours. So the best thing to do is to mix them with neutral colours, like grays and creams. This creates an environment that is cosy, but not intrusive.
Use cuddly props
Nothing creates a feeling of cosiness more than cuddly items. This includes things like cushions, pillows, thick throws, and beanbags. You could even use a cuddly toy. Cuddly props can be dotted all around the house. But they work especially well in the living room.
Create islands of cosiness
One great way to bring the whole family together is to build islands of cosiness. Usually, these islands are built around a fireplace. You could throw down a rug, set up some chairs and a coffee table and scatter some cushions. Make the area attractive and bring everyone together.
cosy-up your home