Regardless of you spending 5, 6, 8, or more than 10 hours in your office, you need to feel comfortable and decrease stress levels as much as possible. For that purpose, you need to make your office space your creative corner, and most importantly, a place that feels like home. I know you might think it is impossible to identify the home and office as the same place, mostly because the nature of quality time spent in each one of them is entirely different; however, making your office the place resembling the home is a bare necessity if you want to advance in your work. After all, home is the place that wakes the safe and comfortable feelings, where stress is put aside, so bringing this quality in the office is key to your work productivity.
According to interior designers, here are several ways that have been proven to be extra useful when it comes to making your office the place to be, work, live, and represent. Or, in short – to make the clients wow.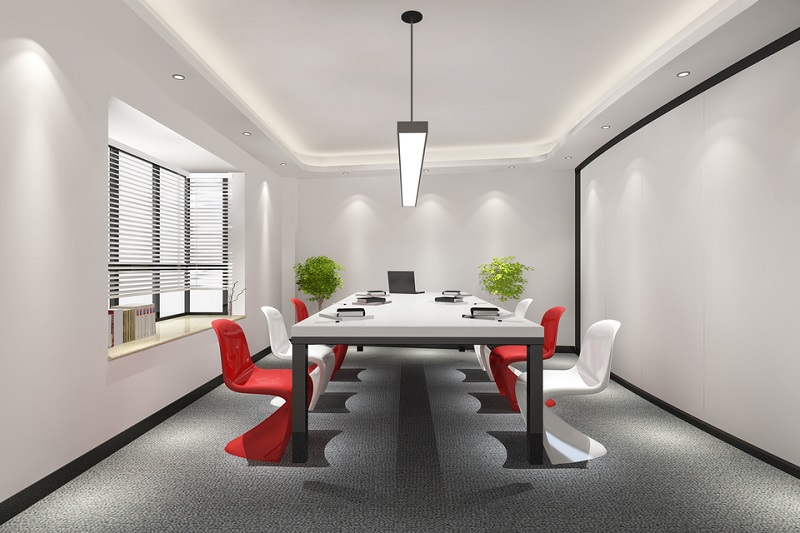 Colors and trends
Did you know that colors speak volumes about the message you are trying to communicate with your clients? The psychology of colors is a real thing and very commonly used by interior designers. It is effective in representing your brand the right way and helps your clients make a faster decision. That being said, take a look at the color meanings, choose the right one to represent your brand, and paint away.
Cream / beige
If you want to bring sophistication to your office, go with shades of creams and beiges. These colors leave a more serious note to the whole look and are often chosen by bankers, accountants, financial advisers, and lawyers. To make it even more professional-looking, opt for wood grain finished that will additionally refine the look. However, be careful with these colors as they might be a bit boring and dull to the clients' eye, especially if you don't have any interesting decorative elements and centerpieces that will steal the attention away.
Blue shades
Blue is such a dominant color. It is connected to honesty and loyalty, as well as wisdom and conservatism. It evokes feelings of security and confidence as well as calmness and growth. This color is often used to show wealth and prestige and goes perfectly in combination with orange bursts to balance the effect it has.
Pink shades
Pink is the color of compassion. Choose pink if you want to make your clients feel relaxed and ready to confide in you. It is known as the women's color, and that is why it is often used in offices for businesses in the beauty industry.
Yellow shades
To make people happy, go for yellow. It is the most cheerful and happy color, and that is the exact same feeling that this color evokes. However, bold undertones of yellow might make people even more stressed than they already are. So, soft and light shades of yellow are a safer choice.
Red shades
Red is passionate yet aggressive. Avoid painting whole walls in red as this might come off as an angry scream, and it might result in turning your clients off. If you do like red, use it as a complementary color to add versatility.
If you are unsure about how your office will look in the chosen color, you can always ask a virtual stager to do some office staging digitally so you can decide which color will most speak to you. Staging an office in a digital way will help you test the water not only with the color but also with the complete look of the office. It is a recommended thing to do before starting with the renovations or designing.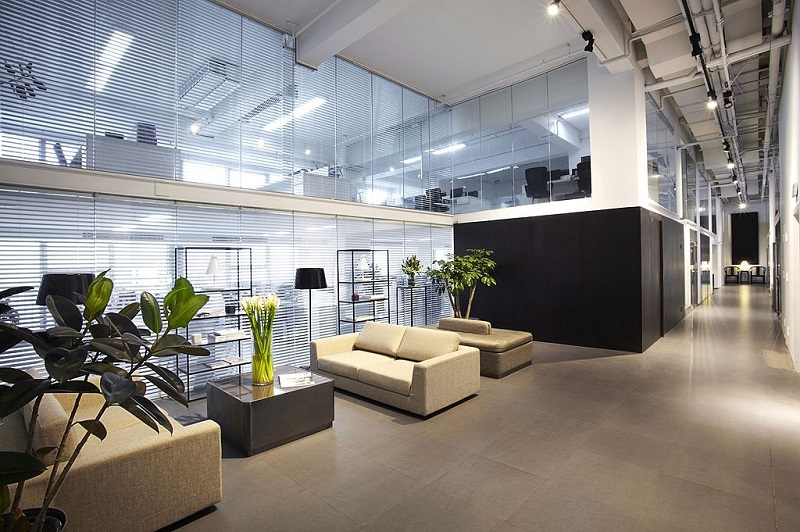 Comfortable furniture
Nothing is more important than your health and painless posture while working in an office. That is why investing in ergonomic workstations and chairs is a priority. Here is why your choice of furniture must be ergonomic:
It will help you get rid of back pain and reduce stress on your body
It will adequately align your hip and pelvis
It will prevent slouching and forward head posture
It will reduce the need for repetitive trunk flexion
Keep in mind that the ergonomic solutions are more expensive than the regular office chairs; however, investing in them should never be part of the question. You should look at this investment as part of the health solution that if you avoid making the right choice, it won't pass a lot of time until you start feeling stiff and uncomfortable in the seating position.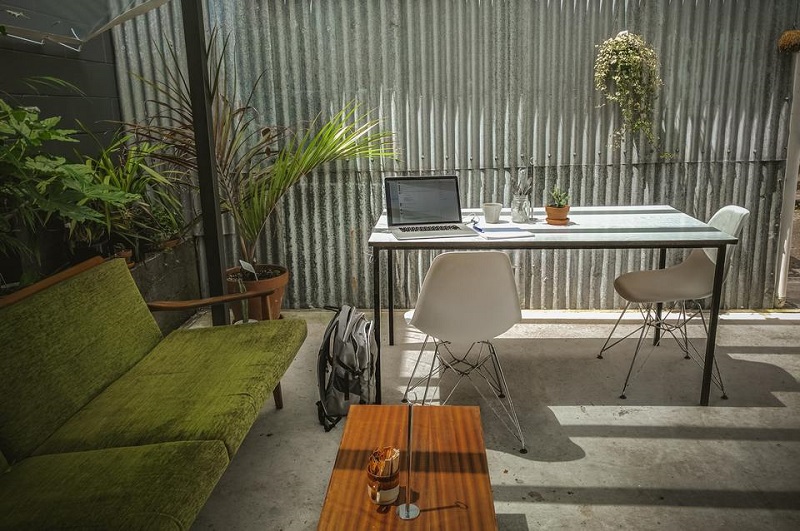 Luscious greenery
There is no air refresher or air purifier like real plants in a room. Depending on the size of your office, choose small or big plants, and bring nature in the office. Most chosen office plants are the succulents, as they are small potted plants that don't need a lot of maintenance and are perfect for small offices and for people who don't really have a green thumb. If, on the other hand, you are a plant-lover and have a big office, go for Ficus Benjamina, Philodendron, or Peace Lily. They will bring extravagance and lusciousness to the office.
When it comes to health benefits, having plants in the office will:
Help you reduce stress
Increase creativity and productivity
Reduce sickness and allergies
Purify the air
Reduce noise levels
To sum up
Your office will have the wow factor only if you feel great while spending time in it. Your clients will be impressed only if they see the amount of energy you put in the decoration and the whole visual appeal. To do so, there are three simple things you need to take care of: choose the right color of the office and decorative elements, buy comfortable furniture, and bring nature inside.