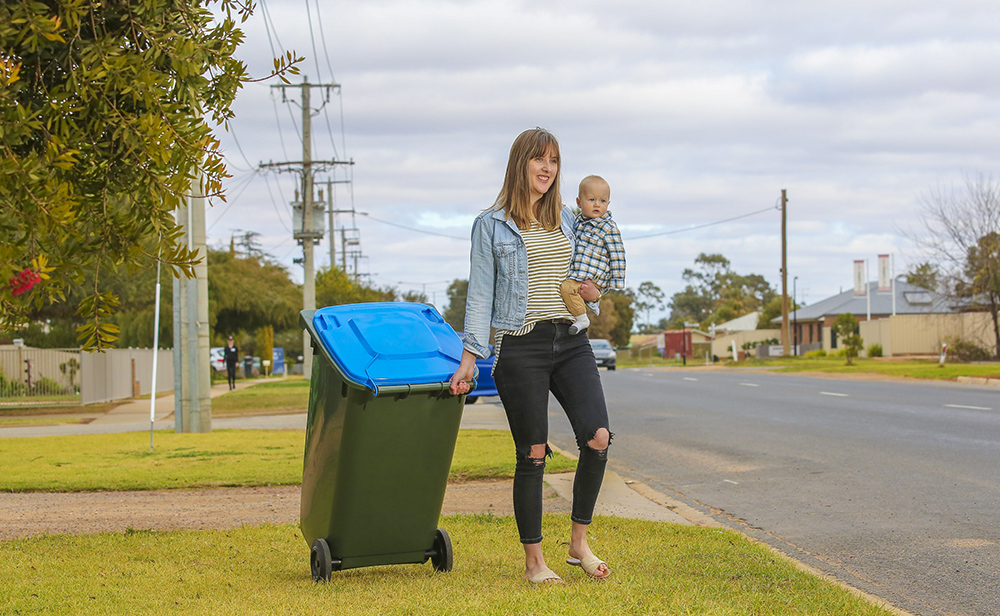 Expert Tips for Choosing the Right Bin Hire Service for Your Business or Home
A clean and well-maintained environment is essential for the functionality and aesthetics of both your business and home. Unfortunately, finding the right bin hire service isn't as simple as it may seem. With many options out there, it can be challenging to pick the best service that suits your needs, budget, and environment.
Do you often wonder how to select the perfect waste management partner for your business or home? Don't worry! This detailed guide will help you make a well-informed decision when choosing a bin hire service. By following these expert tips, you're one step closer to making your surroundings cleaner and more organized.
Assessing Your Waste Management Needs
Before you start looking for a bin hire service, it's essential to assess your waste management needs. This will vary depending on factors such as the type of waste generated, the frequency of collection, and size requirements. To establish your waste management needs, consider the following:
Type of waste generated: e.g., general waste, recyclables, green waste, or hazardous waste.
Volume of waste produced: e.g., small, medium or large quantities.
Frequency of collection: e.g., daily, weekly or monthly
Space constraints: e.g., bin size and storage requirements
By understanding your specific needs, you can select a bin hire service that provides tailored solutions to suit your business or home requirements.
Types of Bins Available for Hire
Once you have assessed your waste management needs, it's time to explore the different types of bins available for hire. These may include:
Wheelie Bins: A popular choice for residential and small business waste management, wheelie bins can be easily moved and are available in various sizes.
Skip Bins: Typically used for larger waste volumes, skip bins are perfect for construction waste, garden waste, and industrial materials.
Front Lift Bins: Ideal for commercial and industrial waste management, front lift bins are designed for easy loading.
Rear Lift Bins: Able to fit in tight spaces, rear lift bins are suitable for small businesses and domestic waste removal.
Comparing Prices and Service Features
Price is a critical factor when choosing a bin hire service, but it should not be the only consideration. Compare the services and features offered by various bin hire companies, including:
Bin sizes and types available
Rental duration and flexibility
Collection frequency and schedule
Disposal and recycling methods
Additional services, such as waste audits and reporting
By comparing features and pricing, you can select a bin hire service that provides value for money while addressing your waste management needs.
Checking the Reputation of the Bin Hire Service
It's essential to do some background research on the bin hire service before making a decision. Check customer reviews and testimonials to evaluate the company's reputation, including:
Quality and reliability of the service
Timeliness and efficiency of collections
Professionalism and courtesy of the staff
Expertise and availability of resources
A bin hire service with a positive reputation is more likely to provide exceptional service, letting you experience a hassle-free waste management solution.
Assessing the Customer Support and Responsiveness
Customer support is crucial when choosing a bin hire service, as it ensures that any issues are addressed promptly and efficiently. The company should be easy to contact, preferably with multiple channels such as phone, email, or chat. Prompt and courteous customer service is a sign of a reputable company that values your business and is committed to providing satisfactory waste management solutions.
Considering Environmental Factors
In the modern world, businesses and homeowners are increasingly concerned about their environmental footprint. When selecting a bin hire service, consider whether the company focuses on eco-friendly waste management practices such as recycling and proper disposal of hazardous waste. Choosing a service that prioritizes environmental sustainability ensures that waste is handled responsibly, reducing your contribution to landfill pollution and promoting a cleaner environment.
Ensuring Compliance with Local Regulations
Lastly, it's essential to ensure that the bin hire service complies with your local area's waste management regulations. These regulations may include rules regarding waste segregation, recycling, and disposal. Failure to comply can result in bitter fines or penalties. By partnering with a reputable and professional bin hire service, you minimize the risk of non-compliance and ensure that your waste management practices adhere to the necessary rules and regulations.
Conclusion
Finding the right bin hire service for your business or home involves a thorough evaluation of various factors such as waste management needs, service features, price, reputation, customer support, environmental practices, and regulatory compliance. By considering these expert tips when selecting a bin hire service, you can ensure that your waste management process is efficient, cost-effective, and environmentally responsible. Being armed with this knowledge empowers you to make an intelligent and sensible choice when selecting the perfect partner to handle your waste management needs.
Bin Hire