A home isn't complete without the furniture that makes up a large part of every room in the house. Furniture are not only used for their specific usefulness, but furniture also adds a specific theme to the decorative outlay of a room, allowing you to present it in your own way in front of the guests you entertain in the house. There are a large variety of furniture pieces available in the market that might serve their purpose but not all of them go together in a decorative scheme. It is therefore necessary to know the different interior design furniture which can lighten up any room in your house.
What makes interior designing important is how your furniture besides providing convenience and comfort, reflects your personality and your aesthetic sensualities. In this article we will discuss five different types of interior design furniture which you can get for your home.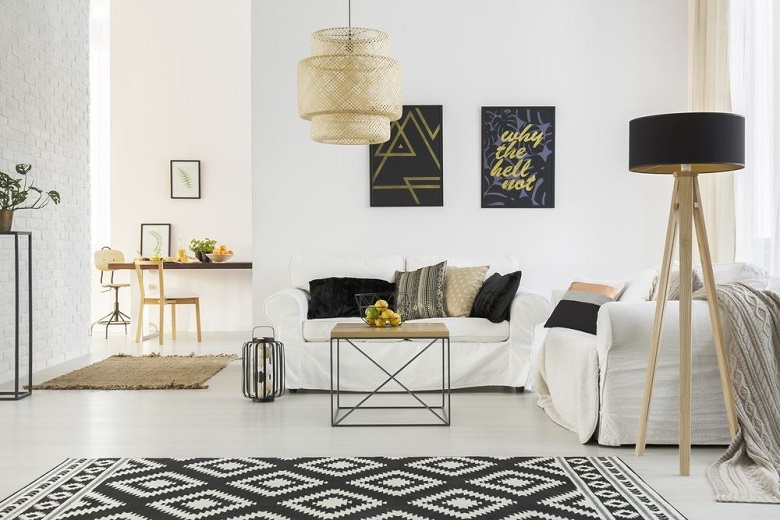 Types of interior design furniture
#1. Classic design: The classic design is best suited for those who want to incorporate the intricate handiwork and designs of the days gone by into their furniture. Classic design focuses heavily on wood based and heavy interior design furniture, which has detailed designs. Ornate sofas and traditional fabrics such as silk and velvet are common aspects of the classic set up of furniture. They are designed for large living rooms, which has the necessary space to put together all the heavy furniture which together makes up a traditional vibe that is sure to impress your guests.
#2. Modern type: The modern type of furniture is the most in vogue right now. The modern style furniture relies on simplistic designs which have sharp outlines and a single colour palette. The modern type of interior design furniture focuses on effectiveness, utility and minimal usage of space, as they are inspired and made to serve modern day lifestyle which demands minimal maintenance and better space utilization. The commonly used materials in modern type furniture are glass, steel and other metals, which typically provide a sleek outlook and durability on the longer run.
#3. Minimalistic: The Minimalist furniture is sometimes classified as a subclass of the modern type of interior design furniture. They take the concept of utility and effectiveness of the modern types of furniture and make them more simplistic. Minimalistic interior design furniture is best suited for places which are smaller in size. This is because they use minimum space to fulfill their requirement; while at the same time allow you enough options to express your vision when it comes to decoration. The clean and ultra-defined lines which minimalistic furniture commonly have makes them stand out, especially against a sharply contrasting wall colour, and allows you to say more with less.
#4. Bohemian: This type of interior design furniture heavily relies on abstract type of furniture choices along with a vibrant colour palette. Rugs and different types of textile options also go well with this furniture set up. A typical Bohemian setup would include centerpiece lighting such as a chandelier, coupled with comfortable sitting options, such as floor pillows, and rustic chairs.
#5. Hollywood inspired: For those who love over the top, designer furniture which look to make a bold statement, the Hollywood setup of interior design furniture is the perfect fit. This style uses furniture with exuberant designs and colour palettes, which stands out in any room they are out in and catches the eye of visitors. Pop culture furniture can be incorporated into the decorative scheme for those who are looking to go with a modernistic and chic approach, whereas Victorian era furniture can be equally well suited, if one opts to go for a more traditional charm.
Selecting the appropriate furniture for your house can be a time-consuming decision. By being knowledgeable about the different furniture types which can make your home look better, you can be well equipped with the necessary knowledge of picking up correct and appropriate interior design furniture that's best suited for your household.