A beautifully tended vegetable garden with lush crops, no weeds, all fresh and ready for plucking – does that not sound like a dream? Well it can be reality as well, but you will need to put in many years of effort to create a garden like this. Those who have a green thumb and a love for the outdoors and plants consider this work to be worth it and love playing about with composting, weeding, and tilling.
Don't feel bad if you do not have as much time for gardening as you would like. It is still possible to have a vegetable garden for you and your family. If you are wondering how, then the answer is simple = vegetable planter boxes. It can produce a great harvest, even in just a year. Let us explore this here as you read on:
Reasons why vegetable planter boxes work
Here are two reasons why:
More vegetables in a small pace: Different gardening techniques for small spaces, like vertical plants supports as well as succession planting, make good use of every inch of space that you may have.
Better quality soil: The soil that you use is extremely important for a vegetable garden that produces well, and when you use vegetable planter boxes, you use a soil mix that is great for planting.
Planning the vegetable garden step-by-step
Let us talk about how you go about it from beginning to end: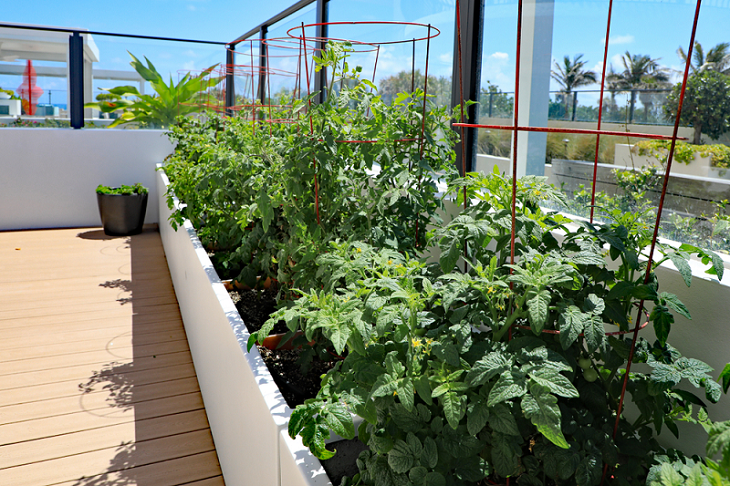 #1. Softer plants: Plants like peppers, eggplant, basil, tomatoes, and so on need the most care. Unless you live in a very warm place, grow these plants in the sunniest spots you can find. Walls that face the south can be great for providing these plants with the warmth they need to be able to produce better.
#2. Creepers: Now you can plant melon, squash or other plants of the vine variety. Remember to plant them near the edges of the vegetable planter boxes so that the leaves don't cover other plants. They can hang from the edges and create a nice effect instead.
#3. Vertical plants: Plants like peas, beans, cucumbers, etc. should be grown where they will not put other plants in shade. However, plants like lettuce and spinach can gain from shade on a hot summer day.
#4. Watering: For plants like celery, strawberries, onions, and so on use more water.
#5. Pollination: Some plants like sweet corn need to be pollinated and should be grown in groups so that they produce great cobs.
#6. Accessibility: Place plants that you will pick daily as near to your kitchen as possible. By doing that, you can also easily weed and remove slugs from them.
#7. Do Not Overcrowd: Even if it is tempting, remember that your vegetable planter boxes are small spaces, and overcrowding them will mean the plants won't have proper space to grow. So, resist that temptation.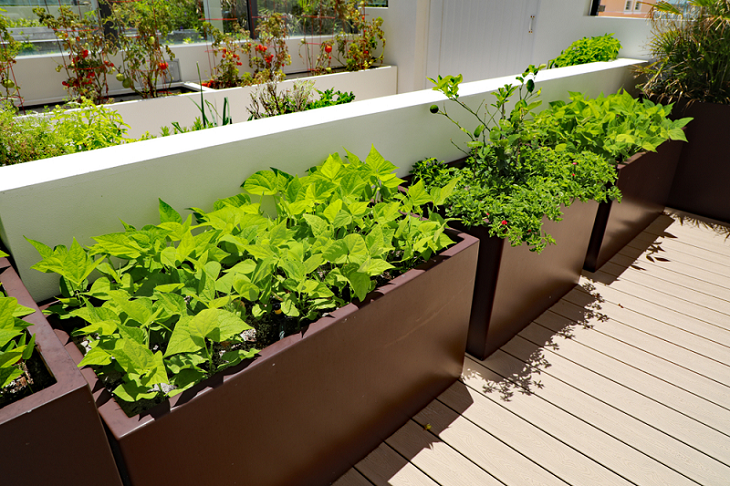 A few tips
During the summer, the planter boxes have a tendency to become very dry. Keep them moist, but do not overwater the plants, or they may start to rot.
Apply a balanced liquid fertilizer throughout the growing phase of these plants.
Keep your planter boxes all clean and tidy by removing weeds, slugs, and dead leaves.
Growing your own vegetable garden is both exciting and tough. You will feel the effect of all your hard work, when you sit down to eat a salad made from the vegetables that you have grown yourself. Nothing can be fresher or more organic than something from a garden you have tended with your own hands. Vegetable planter boxes make it possible for every budding vegetable gardener to grow their own produce – no matter how tiny a space they have for them!