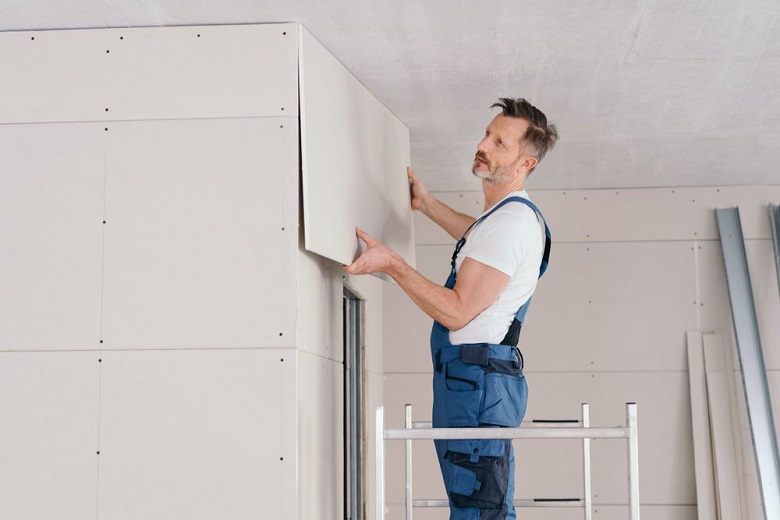 How to Find the Right Contractor for Commercial Cladding
One of the biggest investments is needed when you are constructing a building and want every part of the building to be long lasting. Here the use of the architectural cladding comes which is a raging trend that is hard to ignore. Choosing the contractor for commercial cladding is a tough job and people often get confused about it.
While it's easier for people to hire a professional nowadays, a slight mistake can turn out to be a nightmare. Hence, people are advised to hire the right commercial cladding contractor for construction or home renovation projects. The article will share some helpful tips about hiring the right cladding contractor and if you are planning for a big investment in property development, here are some tips.
Know everything
It may sound weird to know everything about cladding but since it plays a significant role for the building, you should get a basic idea about various types of commercial cladding, materials, longevity and budget. It will help you to choose the right material at first and then you need to get some ideas about the contractors like their reputation, previous experience etc. Once all the above-mentioned things are done, it's time to begin the hunt for the right commercial cladding contractor.
Pen down your queries
Unless you are a professional in cladding business, you are likely to have some doubts after the research. Now it's time to write down all the questions and whenever you get a chance, make sure to clear it. In general, people ask about insurance, references and experiences and it is necessary to clear all the doubts before hiring a professional. Many companies have helpline numbers for assisting customers, you can also dial their numbers and ask your queries as well.
Lookout for referrals
The conventional way of discovering the right cladding contractor is referral and this is one of the most favored techniques for many. We suggest to begin the hunt from your neighborhood and you will get a few referrals easily. The best thing about referral is that you can ask about personal experience and that will be more helpful while making a decision about choosing the contractor for commercial cladding.
Specialized contractors
Once you have decided the material, it's time to lookout for the right contractor who specializes in this job. Suppose one decides to opt stone cladding and it is important to hire an expert contractor to avail the best quality work.
Readers can use internet to find out the expert contractors near their location and they are likely to find hundreds of contacts within seconds. People shouldn't blindly trust the contractors as everyone claims to be the best in the industry and therefore readers are suggested to hire from the top-rated service providers.
Check previous works
It is essential to check previous works of the contractor for commercial cladding and it will give you an idea about their previous work. Suppose you don't like their previous works you still have choice to hire if you follow this technique. In this digital era, you should ask about photographs or their social media handles so that you can check peoples' opinion as well.
License and insurance
Many people forget to pay attention on the license but checking the documentation can save you from unprofessional contractors. People must hire professional and licensed contractors to avail good work. Insurance is also important factor and people should inquire about insurance ahead of hiring commercial cladding contractors for construction projects.
Fraudulent activities can happen anytime and once the clients are aware of these things, they can choose the right commercial cladding contractors easily. We hope the techniques will work for everyone and people can get highest standard work from the professionals.
About the author: I am Anna Wrench, a knowledgeable and qualified blogger. Here you can see my skills which give you brief ideas on understanding all the concepts with different themes. I adore writing a blog on many topics, like Home Improvement, Automotive, Business, Health, Lifestyle, Entertainment, Pet, etc.
commercial cladding