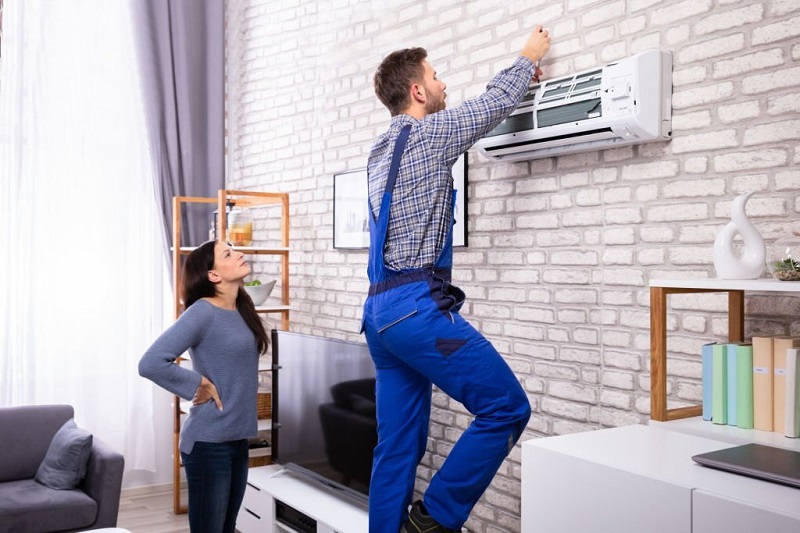 Why Should You Call Professionals for Installing your Air Conditioner?
If you are wondering about whether to call the professionals to do the works of air conditioning installation in your house, then it is always better to get help from the experts. The companies that offer services regarding air conditioners are staffed with trained professionals, who know their job. The best way to make sure that your air conditioner is installed and is working perfectly is to hire professionals. If you wish to do the task yourself, you may face some problems like:
Poor airflow
Your air conditioner may create some strange noises
The costs of energy may increase
The unit will offer a slower response to the changes in temperature
Abrupt stopping and starting of the unit
General damage within the system, etc.
These are only some common issues. Depending on how much incorrectly, you have installed the unit, it may create some other problematic situations. Now let us discuss some benefits of hiring professionals to do the task of air conditioning installation.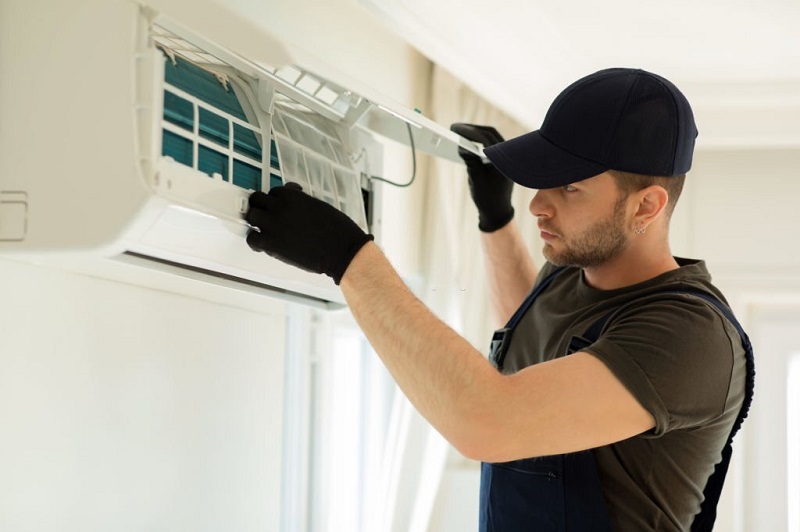 #1. There Is Protection Against Errors
If you try to install the air conditioner in your house and make any mistake while doing it, you will be responsible for it. Any necessary replacements or repairs would be your job. This can result in costing you a good amount of money and time. However, when you choose to hire a professional, you will have protection against errors related to the air conditioning installation. If any unwanted situation arises during the installation process, the expert will be responsible for that.
Many errors will be covered by the insurance of the HVAC company. Hence, you will be able to save both your money and time by investing in a professional service.
#2. They Are The Experts
The process of air conditioning installation is really complex and thus needs a lot of knowledge on how to complete the task properly. The HVAC professionals usually undergo several training courses to get their certifications and licenses. Only after that, can they work independently. Moreover, many professionals have been working on air conditioners for several years. So, they can easily complete the task of air conditioning installation.
#3. Your AC System Might Last Longer
Hiring a professional to install your air conditioner might ensure its longer life. The experts are aware of how to install and maintain the units properly to make sure that they can work at maximum efficiency. The professionals can set everything up by following the specifications of the manufacturer, which may be different for different units.
#4. Hiring A Professional Usually Means Less Stress
Hiring an expert for your air conditioning installation may prove to be less stressful for you. You don't have to waste your time trying to handle the job on your own. While the new air conditioning system of your house is being installed by a professional, you can focus on other important things. You can complete your project or spend some time with your loved ones. So, it actually does not matter what jobs you are doing because hiring an expert means you can multi-task.
#5. It's Much Safer
If the process of air conditioning installation is not handled properly, your HVAC system may become dangerous. Not only you or your family members may get injuries while working on the unit, but it could also be the reason for some damage to your house.
#6. The Process Is Faster
Since the professionals are the experts in this field, they can install the AC units faster. This means you will enjoy the comfort sooner. Hence, hiring professionals for the tasks related to air conditioning installation is no doubt the best option for you.
air conditioner dromana
air conditioner Installing dromana
Installing your air conditioner