Air ducts have an essential role in your home, business, or property. Air ducts as responsible for circulating cooling and heating throughout your home to ensure it is the correct temperature at all times.
The air circulating through air ducts is pushed throughout your home, so it impacts the air you breathe. Unfortunately, air ducts can carry dust, dirt, and mold which can affect your HVAC system and your family. To keep your family safe and your air ducts working efficiently, it is important to get them cleaned.
Air duct cleaning
Air duct cleaning is a critical part of air duct maintenance. Air duct cleaning removes any contaminants and dust from within the air ducts. Powerful vacuums pull debris and dust from all areas of your air duct system, including supply and return ducts and the registers in each room.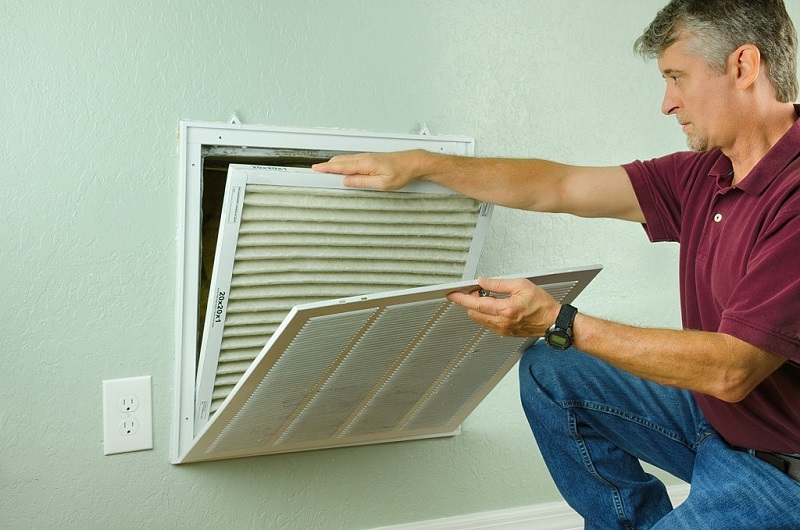 Benefits of air duct cleaning
Air duct cleaning is essential for the health of your air ducts, HVAC system, and family. Here are some of the top reasons to schedule your air duct cleaning as soon as possible:
Improve air quality. Cleaner air helps everyone breathe better, which is even more important for those with allergies or respiratory conditions. If anyone in your home suffers from allergies, asthma, or other respiratory issues, getting your air ducts cleaned is even more important. Getting your air ducts cleaned will ensure you have clean air to breathe in.

A cleaner living environment. Dust in your ductwork becomes dust in your home, and it can settle on your floors, bedding, and furniture. If you notice pesky dust buildup even with frequent cleaning, your dirty air ducts may be the issue. Cleaning your air ducts will help make your entire home cleaner.

Healthier family. Along with dust, contaminants and microorganisms are in your air ducts. Pollutants, as well as pet dander, pollen, and mildew, all affect the air you breathe and the health of your family. By cleaning your air ducts, you can remove these contaminants and prevent problems from cycling through your household over and over.

More efficient air ducts. Air ducts with a heavy buildup of grime and dust are not the most efficient. When your air ducts are partially obstructed, your entire system must work harder to circulate the air. Cleaner air ducts make for a more efficient system, which is also more cost-effective.
Cleaner air ducts are more efficient and cost-effective. They also keep your home and the air you breathe cleaner and safer. Now is the perfect time to get your air duct cleaned! Hiring a professional is the best way to ensure your air ducts get properly cleaned and can work optimally. Remove dust, contaminants, and pollutants from your home by getting your air ducts cleaned now! We are happy to help you with your air duct cleaning to ensure the air you breathe is as clean as possible. To learn more about air duct cleaning or to schedule your appointment, contact us HERE.