With the advancement of technology, new equipment, and machinery are getting introduced that can facilitate the task of making modern kitchen benchtops. As a result, it won't take much time to build a kitchen that you have craved for a long time. Finding a reliable kitchen contractor who will make your kitchen exactly as you have desired is not an easy job. In this case, you can search such contractors online and choose the best one after comparing their prices. Make sure, you must check their portfolio, reviews and license before you hire.
Types of modern kitchen benchtops:
As the kitchen is the center of attraction of every home, one needs to be very selective while designing the kitchen. Is the kitchen looking old-fashioned? Don't have a sufficient amount of kitchen appliances? How would you renovate your kitchen?
Well, there is always a kitchen benchtop that will significantly be congruent with one's necessity. It could be industrial, contemporary, or rustic. Undoubtedly, the appearance is vital as well as the budget. Despite that, the ease of cleaning of the modern kitchen benchtops should be kept in mind too while installing. You must choose the best quality benchtops according to your budget and you should check their durability before you choose.
There are diverse types of modern kitchen benchtops available which are as follows: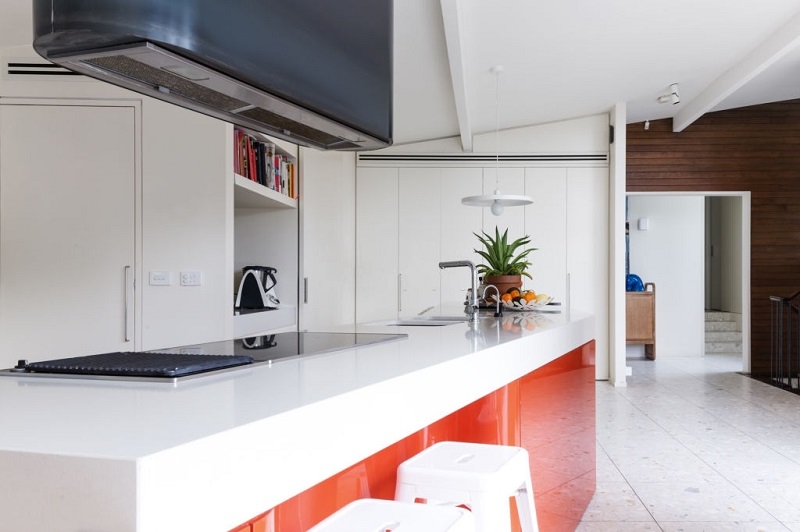 #1. The sealed Granite:
When it comes to sufficient viability and lifetime support for your kitchen benchmark, Granite comes into place. It is a natural stone that is not only for the indoor kitchen but also looks amazing in the outdoor kitchen. It is a robust stone which can significantly handle the heat of the sun, oil intersperse, etc. Granite is the miraculous modern kitchen benchtops that demonstrate the scratch mark visible only in the light.
Benefits of Granite:
Very tenacious and viable
Natural stone texture
Unprecedented appearance
Usable in outdoor barbeques
Disadvantages of Granite:
Various styles are not available like porcelain, marble.
Not a very cost-effective option
#2. Laminates:
Laminate is apt for those people who want to create a simple yet elegant look to their kitchen. This is the most budget-friendly modern kitchen benchtop option as it can be easily maintained. Nowadays, laminate can have myriad textures or designs, and it suits in any type of modern kitchen.
Benefits of Laminates:
It is available in a myriad variety of styles as well as colors.
It can be cleaned with super ease.
Very cost-effective.
Facile to source and is delivered by ample companies.
Disadvantages of Laminates:
Significant lower viability than the stone benchtops.
It requires annual maintenance.
#3. Engineered Quartz:
If you are on a moderate budget, then opting for this modern kitchen benchtop would be apt. It is simple and very easy to clean. As far as looks are concerned, it will be available in diverse designs, textures, colors, styles, and prices. These benchtops are cheaper than porcelain, and they can resist acid, heat, and stain. Engineered quartz is a good investment for commercial kitchen.
Benefits of Engineered Quartz:
Quite affordable
Drastic improvement of the production quality
t is a very famous modern kitchen benchtop often found in the market
Perfect for those people who do not want to spend huge on maintenance
Disadvantages of Engineered Quartz:
Some of the brands are expensive
Not resistant to chipping and should be treated carefully/li>
These aforementioned modern kitchen benchtops are not only renowned for the best-in-class appearances, but also for the superior using the cooking top in a concise space. These kitchen benchtops can provide a captivating look to the kitchen.
For more details, you can search through the reliable online portals, to get ideas about how to renovate your kitchen.