In the modern bathroom, shower tile is not only a convenient and functional fixture, but it's also a potential focal point for design. Because there are so many shapes, finishes and styles of tile on the market today, there are endless ways to use it to create a design that catches the eye and transforms an ordinary bathroom into a standout. In fact, there are so many possibilities, making a choice can be overwhelming!
Through the years, there have been various trends in tile, ranging from matte finishes to graphic patterns and more. Here are some contemporary tile trends to consider when you're looking to update the look of your bathroom: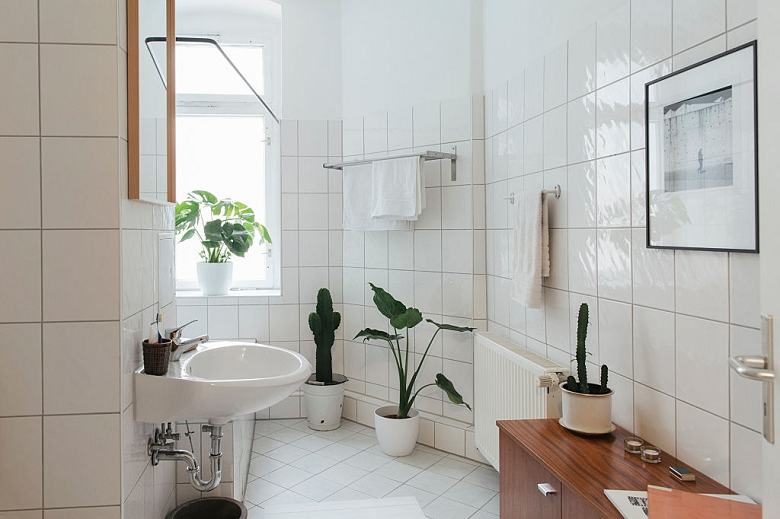 #5 Bathroom tile trends for 2020
#1. Graphic tile patterns:
For a fun, bold choice in the bathroom, explore the many graphic tile patterns that are available today. Take your pick of color, size and design — the possibilities are virtually endless. One trendy way to go is to contrast a graphic tile on the floor with a coordinating tile in the shower, perhaps in a similar color family. You might also choose to tile a single wall of the shower with a vivid and striking choice — such as the currently popular encaustic tile — accented by a white or neutral tile.
#2. Updated subway tile:
It's hard to think of a more timeless tile choice than white subway tile. Yet, this classic look goes trendy when you change the tile size and color. Consider choosing a long-and-narrow glass subway tile for the shower. Or opt for a smaller version of the tile in an unexpected color, such as a milky green. Not only is this look widely popular, but it's also a great way to give your bathroom a fresh take on a well-loved classic.
#3. Hexagonal tiles:
Another increasingly popular choice for showers is hexagon-shaped tiles. Available in various materials and colors, hexagonal tiles can look beautiful on a large scale, such as the walls of a walk-in shower. Whether you go with a single neutral color or use the tiles to create a bold two-color pattern, hexagon tile is a great way to make a statement.
#4. Large tiles:
Can you picture large-format porcelain tiles on your shower walls? While bigger tiles can be more difficult to install, they can make a powerful design statement in the bathroom. They look especially attractive in big rooms with large showers, where they require fewer cuts and grout lines — and can be easier to maintain, as a result.
#5. Marble tiles:
Stunning and luxurious, marble and marble-look tiles are an enduring favorite for bathroom showers. While it's hard to beat the appeal of real marble, both in terms of quality and value, there are many other materials designed to mimic that upscale look — beautifully and often with less maintenance.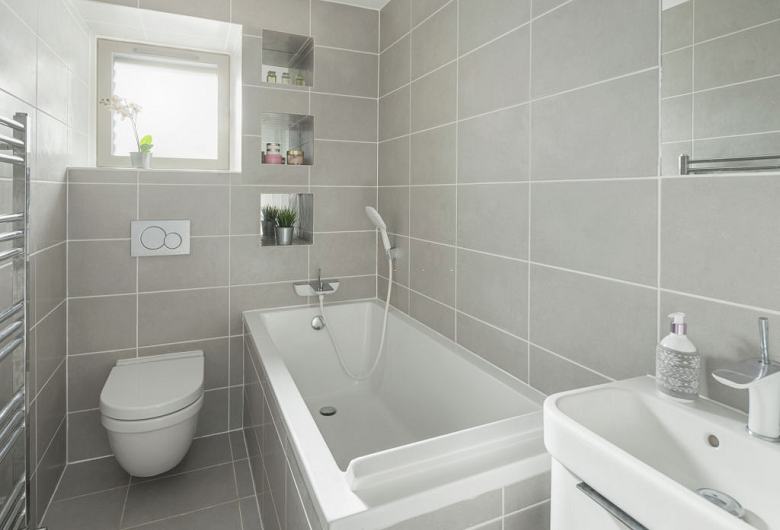 #6. Pebble tiles:
If you long to bring the look of the outdoors into your bath, you may appreciate the natural vibe that pebble tiles can offer. While they're popular on shower floors — where their bumpy surface massages the feet — they're a serene and organic choice for walls, too.
#7. Herringbone pattern:
Beyond the style, shape and color of the tiles you choose, you also have the opportunity to get creative with the installation. One on-trend choice is to lay tiles in a herringbone pattern. Classic yet interesting, this look definitely draws attention.
Today's home design market offers virtually limitless options for bathroom tile, which gives homeowners a chance to put their creativity to good use when updating those spaces. From bold and attention-grabbing graphic tile to stately, elegant marble tile to natural and neutral choices, there's bound to be an on-trend style that speaks to you. The exploration will all be worthwhile, when you finally achieve a bathroom you love.
Author bio: Erica Garland is Content Marketing Manager at Modern Bathroom and has 15-plus years of experience in the bathroom renovation industry. Modern Bathroom sells a variety of products you would need for any bathroom renovation project. With such a large selection of vanities, faucets, sinks, toilets and showers, Modern Bathroom is sure to have the perfect piece to give your bathroom an updated look.