As the season changes, it rings the bell for the arrival of winter. The critical question about the approaching of winters is the steps that you might need to take to fit roofs.
Roofs are one of the most robust components of your home that keep your home toasty in the dreadful winters. It would help if you equipped your roof to face the damaging elements of the cold climate such as frost, snow and ice. A poorly maintained roof will not serve the purpose. Therefore, a thorough inspection, including checking of shingles, gutters, flashing, attics, and other components before winters, will help. Hence, the necessity of roof restoration must be addressed by qualified personnel.
To avoid winter damage, we have come up with some tips and tricks that ensure your roof is up and capable of bearing the harsh winter weather.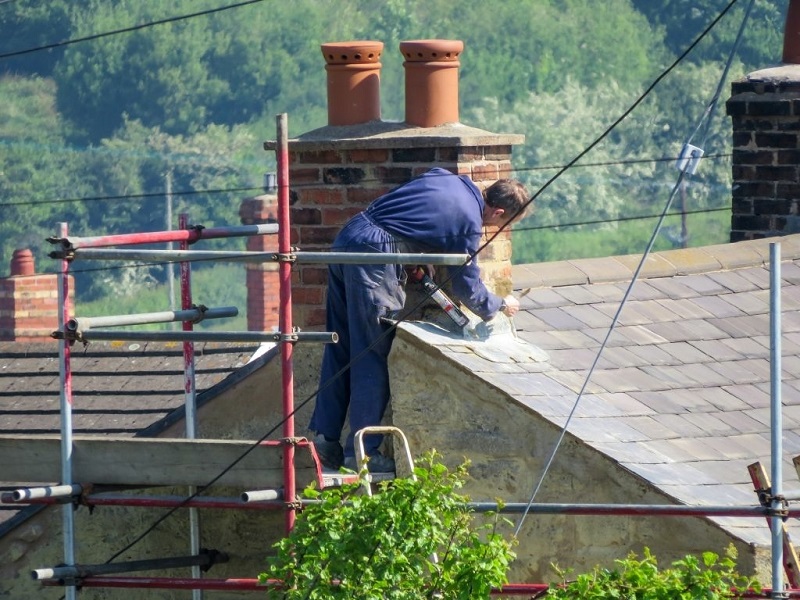 Clean your gutters
It is imperative to have your gutters clean. During winters, there's a lot of rain and frost that needs to run along the channels. If there's blocking in the gutters due to accumulated leaves and debris, there are chances that it might lead to flooding and overflowing. Thus, clean gutters enable smooth flow of water which in-turn avoids leaks.
Once your gutters are clean, make sure you cut all the overhead branches and trees that hover over it. It will stop the channels from being frequently blocked.
Check for damp spots
If you notice any damp spots on the ceiling, then you must trace the signs of leaks. Such signs indicate the urgent need for house-owners to get in touch with professional roofers who can locate the leaks and fix it. It is also essential to understand that if such leaks are left unchecked, it might lead to enormous damages that can be quite expensive.
Insulate your attics
Make your home more energy-efficient by the right attic insulation. The cold weather outside can make your home more chilled, which leads to the heating systems working harder. It can lead to a significant rise in energy bills. By insulating the attic, you can balance out the temperatures within your home.
Repair flashing
Improper installation of flashing allows snow and other icy precipitations to enter your roof. In case of excessive build-up of moisture, it can lead to roof leaks. The same applies to shingles, as they may appear to peel up or chip with time. Shingles that are damaged need to be replaced on an urgent basis as they might lead to further grave damages to the roof. However, the best part of the shingle or tile roof is its inexpensive repairs.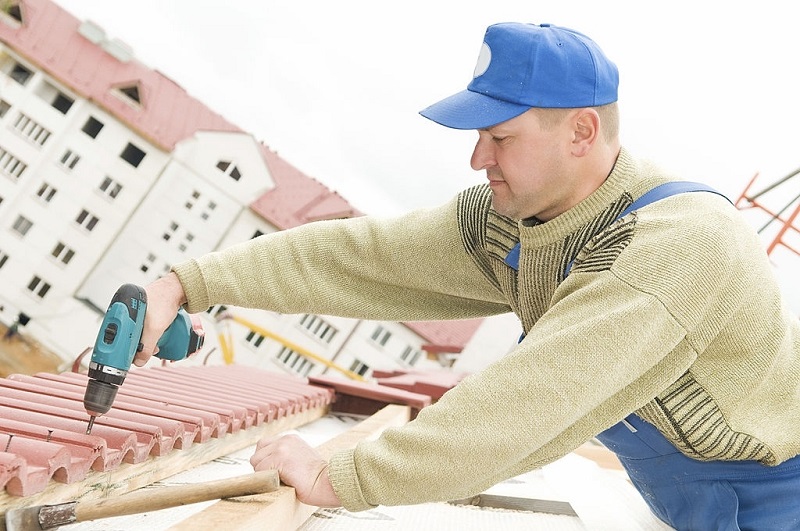 Replace loose shingles/ tiles
 If you notice broken or loose shingles on and around the roof, replace them before the winter. Shingles/tiles are the central elements that help to keep your home dry. You can tell that the shingles/tiles need replacement when you discover leaves, twigs or other debris underneath them. Regular maintenance and replacement of such broken or missing shingles/tiles is an effective and inexpensive way to protect your roof against harsh elements.
Check for surrounding trees and its branches
Dead trees or trees with dense branches can pose a danger to your structure. The leaning branches can crash into your homes in times of heavy rains or wind storms. Even during normal weather conditions, branches can smash your shingles /tiles and can cause damage to your attic as well. It's best to get rid of the overhead branches, to save yourself from any hazard.
Regular roof inspections and repairs
Irrespective of the season or part of the year, roof inspections shall be conducted regularly. Roofs come with a life of about 30 to 50 years. With the right measures, it's life can be further prolonged. Experts with the latest tools and technology are capable of handling roof restoration. Therefore, we say the first step to a sturdy roof is to have it inspected regularly.
Here we have stated some of the tips to access your roof to check for damages and repairs visually. However, it is not always possible to visually look for faults and advisable to call professional roofers for inspection.
Preparation is the key to maintaining a safe and warm home when a winter storm falls.