Cleanliness and safety in the kitchen are key factors and kitchen splashbacks do the job very well. It also enhances the kitchen decor. If you are you planning to renovate your kitchen choose from among creative kitchen splashbacks to serve the purpose and make your kitchen look beautiful. Remember, that it is not only about the beauty but there are several other benefits of installing a kitchen splashback.
What splash backs are?
Splashbacks which are made from materials that are easy to clean are actually served as shields placed behind kitchen counters, sinks and stovetops. Made from toughened glass, tiles, stainless steel, mirrors, engineered stone, laminate, granite or marble creative kitchen splashbacks prevent water from seeping in between worktops and adjoining walls. Installing splashbacks make it easier to clean splashes of water, grease, oil and food. Though it is not mandatory to have splashbacks in the kitchen but the benefits of having them installed are many. We will look at some of the benefits.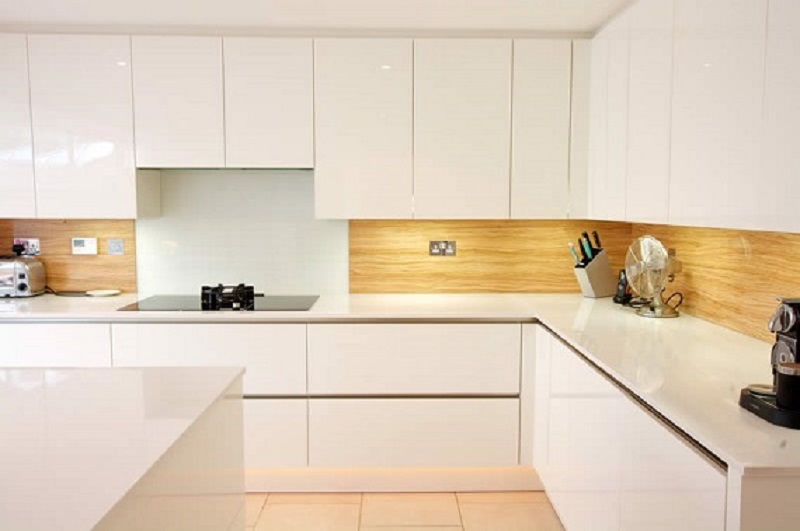 Protection against structural damage:
It has been detected that the water from the indoor plumbing that has seeped into various parts of the house has started to do so from the kitchen. This has resulted in structural damage. In such cases creative kitchen splashbacks have been found to help.
Also read – Small Kitchen Renovation Tips
Keeps the kitchen space clean and safe:
Since kitchen splashbacks are resistant against water, grease, oil and fire thus installing creative kitchen splashbacks allows a great degree of sanitation. Remember that this is essential where food is being prepared. They are made from materials that prevent the accumulation of grime and dirt, so these materials do not cause stains on kitchen walls. Splashbacks can stop a fire from spreading to other areas of the kitchen if at all a   grease fire takes place or a stove malfunction.
A complement to the existing décor:
While earlier the kitchen and dining space were separate entities, today more people prefer to have daily meals in the kitchen. Thus having creative kitchen splashbacks has now become more important. They are available in a wide range of materials and different patterns and designs. Adding an aesthetic appeal is possibly the least cited benefit of splashbacks. Advanced technology is used in kitchen splashbacks to enhance the look. You can add LED lights or use your artistic prowess to create a stunning effect. You have a vast choice of material and designs like:
Chalkboard
Stainless steel
exposed brick
white tiles with black grout
Burberry inspired
wavy
Choose your own creative kitchen splashbacks design to make your kitchen that aesthetic appeal.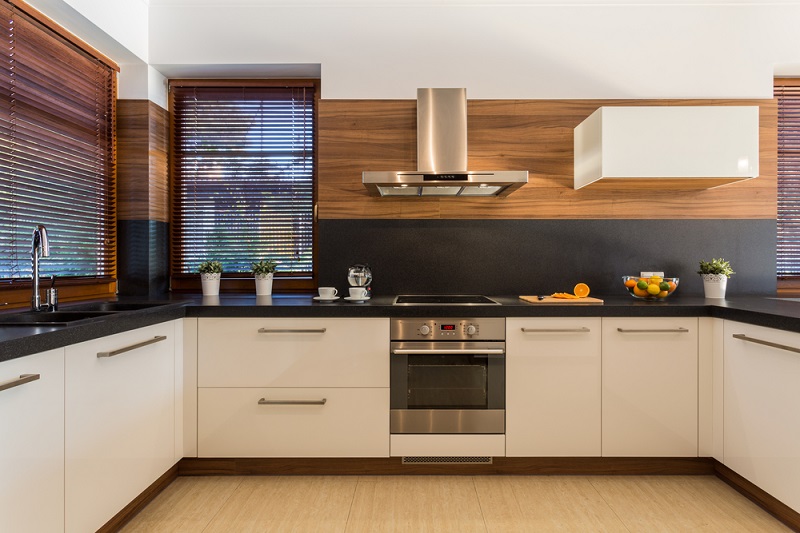 Resist the heat:
Since the splash backs are made from heat resistant material so you acquire a spill or splash free surface that can be used safely in hot areas. Use them comfortably behind stovetops.
Reflection:
Possibly the best feature is its reflective background which of course depends on what material is being used. You can use any of the following:
Use bright colored wallpaper behind glass kitchen splash backs
Have a mirror splash back installed to create an illusion of increased kitchen
Things to keep in mind:
If you keep certain things in mind the splash back cannot fail.
Get the right size
Concentrate on the space above the range and the sink
Old-fashioned tile is the best
Think about the wear and tear
Play with complementary colors.
Get the correct seal
Remember that the grout is the backbone of your back splash
Renovating a kitchen can be quite expensive so before you begin to do it take time to look around for the best deal before you make a purchase. Get quotes that include delivery and installation from several installers before you zero in on the right one.
Bambi woods was very popular for the role she first played as Debbie in the adult film that was called Debbie did Dallas.