If you're planning to renovate your home, tiling is an essential aspect of the project. A good tiler can transform your space, adding both functionality and aesthetic appeal. However, finding the best tiler on a budget can be a challenge. Here are five tips to help you hire the best tiler without breaking the bank.
#. Get Multiple Quotes
The first step in finding the best tile on a budget is to get multiple quotes. Contact several tilers in your area and ask for a quote for the job you want to be done. Don't be afraid to negotiate and ask if they can match or beat a competitor's price. Remember to compare the quotes carefully and consider the tiler's experience, reputation, and references before making a decision.
#. Look for Online Reviews
Online reviews are an excellent way to gauge a tiler's reputation and track record. Look for reviews on websites such as Google, Yelp, or Angie's List. Read through the reviews carefully, paying attention to the overall rating, comments, and feedback from previous clients. A tiler with many positive reviews is likely to be reliable, professional, and skilled.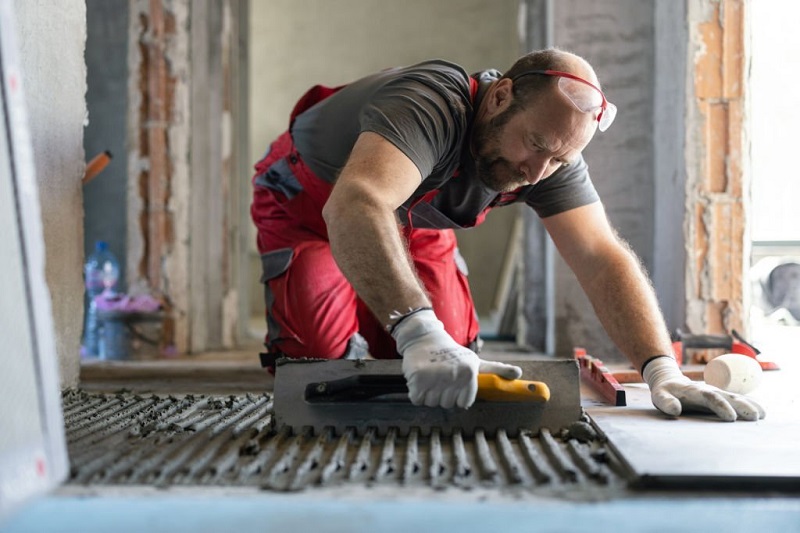 #. Ask for Referrals
Word of mouth is still one of the most effective ways to find a good tiler. Ask friends, family, and colleagues if they have had any experience with a tiler they can recommend. Referrals are valuable as they provide a personal experience and insight into the tiler's workmanship, professionalism, and reliability. Don't forget to ask for pictures of their work to see if it meets your standards.
#. Consider the Tiler's Experience
Experience is crucial when it comes to tiling. You want to hire a tiler who has the knowledge and expertise to handle your project effectively. A more experienced tiler may charge more, but they are likely to complete the job quickly and efficiently, saving you time and money in the long run. Look for a tiler with a good track record, experience in your type of project, and the necessary qualifications and licenses.
#. Be Flexible with Timing
Tilers are often in high demand, especially during peak renovation seasons. If you're on a budget, consider being flexible with the timing of your project. Consider scheduling the work during the offseason or on weekdays when tilers are likely to be less busy. This can help you negotiate a lower price as the tiler may be more willing to work with you when they have fewer projects on their schedule.
In conclusion, finding the best tiler on a budget requires some research, negotiation, and flexibility. Start by getting multiple quotes, looking for online reviews, asking for referrals, and considering the tiler's experience. Don't forget to be flexible with the timing of your project to increase your chances of finding an affordable tiler who meets your needs. With these tips, you can hire the best tiler for your project without overspending.