The Greeks believed in beauty too much, so they coined the term "aesthetics." The word has undergone many changes and is now called aesthetics. The meaning of aesthetics lies in beauty and appearance. We strive to maintain this beauty in our life and environment, affecting our mood and feelings. Interior design helps to improve our spirit and can also effectively optimize the space in our home by maximizing the use of available space.
Study Interior Design Course with a reputed institute and determine what it takes to make it in this diverse and dynamic creative industry.
The following are some factors that emphasize the importance of modern interior design.
#1. High aesthetic quality
Interior designers can create aesthetic appeal almost anywhere in a home or office. Starting with a suitable design theme, interior designers offer color, ambience, texture, paint, balance, and symmetry to give your house a stunning look. This aesthetic quality matches the purpose and function of each room. Therefore, the living room appearance improves relaxation, the bedroom design improves rest and sleep, and the home office area improves productivity and creative thinking.
#2. The excellent interior design builds a great first impression
A good interior design will make you feel happy and leave a deep impression on your visitors. Interior design helps transform your house into a product that fully meets your unique aesthetic requirements. Kitchen design, fireplace cover, bathroom intimacy, etc., will add to your taste to reflect your style at home.
#3. Functionality
Proper interior design helps your living space or office achieve its purpose. A poorly designed home may be large enough, but it may not provide the space residents need. On the other hand, you can transform small apartments into homes with enough space to perform all the residents' functions. That can be achieved using some of the latest design principles and elements, such as loft or unique staircases.
Likewise, good interior design combines all the features necessary for practical functionality, comfort, and productivity in the office. Therefore, everything from lighting to furniture and equipment works together.
#4. Colours serve a myriad of purposes
One of the primary elements of interior design is the careful selection of the colour of a particular room. If done correctly, colour can help improve the mood of the residents of the house. In addition, it also serves as an excellent backdrop for drama and art for any room.
#5. Cost savings
The value provided by good interior design can save you a lot of money in the long run. Interior designers are usually familiar with all kinds of fixtures, curtains, paints, lighting fixtures, sofa designs, and carpets that need to be placed in different parts of the home. However, some homeowners who think they can avoid interior designer services to save money spend more than a year deciding how to install it properly.
Also, a good interior designer can help you save money by providing the best materials, accessories, and furniture that you can buy with your current budget. It helps avoid costly renovations and renovations immediately after moving to a new home.
#6. It turns your home into heaven
Today, we all have a busy schedule and want to sit and relax at the end of the day. In this regard, your home is a paradise for a relaxing and comfortable life. Therefore, good interior design will help you transform your house into a heavenly place.
#7. It fits the occupant's lifestyle
Whenever a professional design a home, it is done so that it suits the occupants' lifestyle. It is an essential component since the architectural element is built according to your lifestyle. So, it is important to sit with your designer, and they help you optimize and create the perfect design that suits you.
For instance, lifestyle improvements in interior design could include separating your toilet from the bathroom or reducing the size of your living room so that you can have a home office where you will spend your spare time.
#8. Good interior design is easy to maintain
Designing a beautiful house is not enough. It is also necessary to take the measures needed to maintain beauty. Additionally, all homes require regular maintenance. A well-designed interior will help facilitate long-term home maintenance. In addition, if the design is good, an accident to the fragile furniture is improbable, so it will hardly be damaged.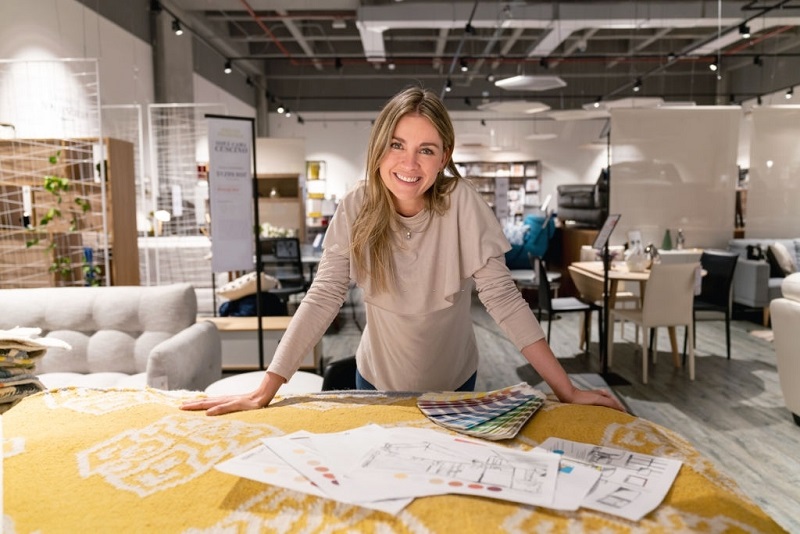 #9. A good design will facilitate ample space
A properly designed house requires better space optimization and promotes a certain amount of open space. A well-designed home can ensure a better area, especially in the living room. Corridors also help make space appear larger than it is. It eliminates unnecessary congestion problems that often occur in poorly designed homes.
#10. For safety purposes
Safety is one of the most important things to consider when designing a home. It is important because your kids can be injured without safety measures, especially if they play alone on dangerous and fragile equipment.
A home with practical design and adequate safety measures can ensure that all internal equipment is in a safe place and those dangerous ones are out of the reach of children. In addition, well-designed household cables must be placed appropriately and insulated to be safe for kids and visitors.
#11. The best option for busy persons
If you are working and have less time to devote to your house, hiring a professional interior designer is one of the best options. In this case, interior designers are a better choice to save money, time and reduce stress.
#12. Combining styles in the proper manner
The excellent experience of the interior designers has helped to integrate modern, classic, Western, Indo-western seamlessly, and other decorative styles to create a unique, beautiful, and perfectly matched blend of needs and expectations. Therefore, combining furniture with your favourite old interior masterpieces is no longer a hassle. They will have the best space to focus on.
Conclusion
Experts in property or office interior design will evaluate, listen to your needs, and reflect on options that optimize its use according to your need for each division. There are many challenges in making interior design an activity carried out by experts in the field. It is a way to change people who live or enjoy a particular space and improve their quality of life through decoration and design.