Innovative Drain Relining Services in Sydney – Do You Need Them?
We all know how relining is the future of pipeline rehabilitation for homes and business. But have you ever wondered about the type of materials used in the process? In this article, we'll shed some light about how drain pipe relining works and discover why the majority of property owners and contractors prefer relining over traditional pipe replacement procedures.
What is drain pipe relining?
Simply put, drain relining is a process that involves the repair of damaged sections of an underground pipeline. The main distinction of drain pipe relining is that it uses trenchless repair techniques. Traditional pipe repair involves extensive digging to access broken, leaking, and cracked pipes. In essence, pipe replacement is the creation of a new pipeline infrastructure. Although this is a highly effective and permanent solution, the procedure is messy and expensive. Drain pipe relining presents a faster, non-invasive, and cost-effective solution to damaged pipes.
Drain pipe relining services in Sydney involves unblocking and cleaning drains utilising various methods, such as hydro jetting and CCTV pipe inspection. When the drain pipe has been completely cleaned, a small CCTV camera designed for small diameter pipes will be inserted to ensure accurate assessment of damaged parts.
How much is drain relining cost in Sydney
Drain relining cost will depend on the location and extent of damage on drain pipes. The same cost assessment is applied for homes and businesses that required sewer pipe relining services. On average, drain and sewer pipe relining costs around $2,000 up to $4,000.
Why sewer and drain relining for pipe rehabilitation?
Obtaining the services of drain relining companies in Sydney guarantees that your property will not suffer from any form of damage. Unlike traditional pipe replacement that involves excavation, drain relining utilises new technology that eliminates the need for digging up driveways and landscape. The absence of excavation in the relining process translates to time and money savings. Additionally, your landscape remains intact; hence you do not have to deal with mess and clean-up service after project completion.
Sewer pipe relining also prevents future leaks and tree root intrusions. As the epoxy resin used in relining is durable and resilient, you don't have to worry about future repair costs. The flow of sewage along drain and sewer lines is not reduced. In fact, flow efficiency is improved due to the smooth surface of hardened resin.
Even joints and sections develop into sturdy lining that is less prone to external stressors such as soil and root intrusion. Drain and sewer relining is the perfect solution to clay and earthenware pipes that are typically prone to root intrusions.
Pipe relining services in Sydney is a minimally invasive procedure. Inspection and the insertion of liners start at a small access point. No extra digging or access points need to be created to efficiently line damaged sewers and drains. A reputable drain relining company in Sydney can accomplish pipe relining in as little as a few hours.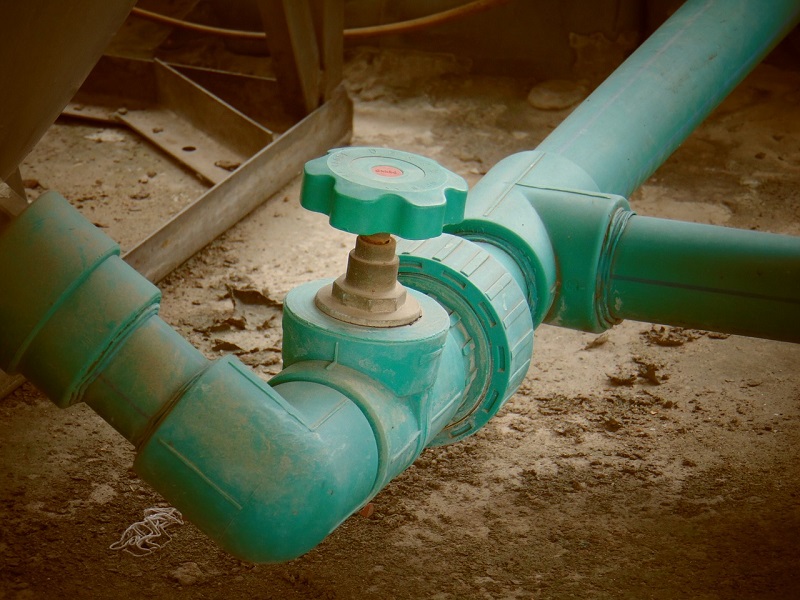 Why is sewer drain relining popular?
It promotes optimum flow efficiency
Resin does not affect the durability and longevity of your pipeline.
Solves all structural issues
Restores pipe integrity, especially of damaged, cracked, and leaking pipes
Creates permanent jointless liner for maximum efficiency
Minimally disruptive to your home or business activities
Enhances water quality and reduces risk of contamination
Eco-friendly pipe rehabilitation process
Ideal for residential, commercial, industrial, and strata settings
Drain pipe relining frequently asked questions
Is drain pipe relining safe for potable water?
Yes! After the application of epoxy resin, technicians apply liquid epoxy that is known to be 100% safe for all types of pipes.
How effective is sewer drain relining?
The combination of thorough cleaning, drying, epoxy resin application, and heated curing process will leave a pipe's interiors in as good as new condition. Resin liners are free from rust and corrosion while the epoxy-lines surface ensures efficient flow of sewage.
Is sewer pipe relining a permanent solution to damaged pipes? 
Sewer drain pipe relining can last up to 50 years. Providers of pipe relining services in Sydney usually offer a warranty on their service, giving clients peace of mind that their pipelines will function optimally for many years to come.
Dependable drain pipe relining in Sydney
If you are already experiencing issues with your drain or sewer lines, it's time to obtain the professional services of Revolution Pipe Relining. We are a trusted plumbing company offering a full suite of services in Sydney and surrounding suburbs. Our team of expertly trained and skilled plumbers will work with the utmost speed and efficiency to bring back your pipelines to normal working condition.
drain relining
drain relining services