Is there a spark in the electrical wiring of your room? Is there a wire burning smell in your office? So many confusions are there and yet the answers never sound proper, especially when you are not sure where the fault lies. Electrical wiring can be very complex, particularly if you are using a lot of gadgets and appliances in your home or office. Nowadays, most of the wiring is done internally to avoid any casualties, but that never stops you from seeing a spark at the main or scrunching your nose due to the burning smell of wiring insulation.
Without a doubt, it is under such conditions when you need the best firm providing a plethora of electrical repair services, starting from the main wiring system to appliances and so on. The choice isn't easy because not only you need to ensure the work quality but also your own safety.
So, here are some of the ways to choose the best electrical repair service providers without putting anything at stake.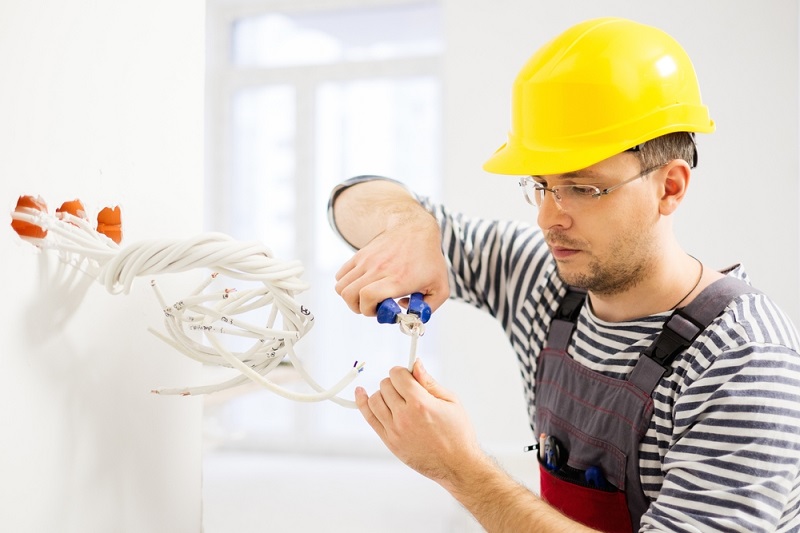 The electricians should be insured properly
While you are working on narrowing down the list of the best electrician providing quality electrical repair services, do run a check on their insurance policies. Electrical works are quite hazardous, not only for the technician working with the wirings, but also for you, because any electrical wiring has a direct connection with the high voltage main. So, an insured electrician gives you a peace of mind, in case any mishap takes place while he is working at your place. With proper insurance, you won't have to bear any monetary damage, thus saving a lot of surcharges.
The company should have a proper license
When you are looking for the best firm providing electrical repair services, make sure you look only for the licensed electricians only. This permit gives you the assurance that the electrician is knowledgeable to handle the electrical wirings and is familiar with the modern safety standards. The license also shows that the electrician is allowed to work in your area and knows about your area codes.
Professional certification is mandatory
Every electrician of a reputable firm has a professional certification, which proves their excellence in the field. Also, with the professional certificates, you will know that they are trained to work in the electrical fields, with years of expertise on the same. So, before hiring the firm providing your desired electrical repair services, you need to make sure to check their certifications.
Take recommendations from family members and friends
If you are too confused about the options you have in your hand regarding the electrical repair services, you can ask for recommendations from your peers, friends, and family members. As electrical repairing is required by almost every single person, you will have the most genuine feedback about the concerned electrician.
If you are hiring a trained and professional electrician, do know your budget. Most of the firms have packages, depending upon the type of service you need. For example, if you need an electrician for the full house wiring installation or repair, then your budget will obviously go up as compared to only an appliance repairing service.
Look for specialised services
When you are looking for a certified electrician, make sure they also have specialised knowledge about the kind of electrical work you want to carry out at your property. For example, not every electrician in your area will be trained to repair swimming pool electrical wiring. So, specialisation is a must if you want services other than the general ones offered by the firms.
When you need electrical services for both repair and installation, you need to be very careful about whom you are choosing. Electrical works involve a lot of risks, and so you need to exercise caution while dealing with the electricians offering electrical repair services.