A house isn't really a home until you put your soul and mind into decorating it and making it your own, and the same goes for the outdoor space which can be a wonderful addition to your home. Every outdoor space, whether it is a traditional backyard or a private balcony, should be made the most of with simple but chic decorating tips.
Everything can be turned into a beautiful outdoor room, but first, you need to know how you will use your outdoor space. Would you want it to be a space used for relaxing, dining or entertaining? Have in mind the weather changes – is it the space in a sunny or shady part of the yard. Choose materials that are sun-resistant and waterproof, get an umbrella or maybe some other type of shelter. Once you have covered all the basics, it is time for creating your outdoor room and here are some things that can help you get the most out of your outdoor space.
Make sure that it is private
When building your outdoor room, think of it as an indoor room, meaning that your outdoor space can provide you intimacy and make you feel comfortable. There a couple of solutions that can help you achieve your privacy, like using live plants to define your space instead of walls and ceilings and hanging pots of colorful flowers everywhere. You can also attach fabric panels to hang over the porch, decorating them with metal hooks.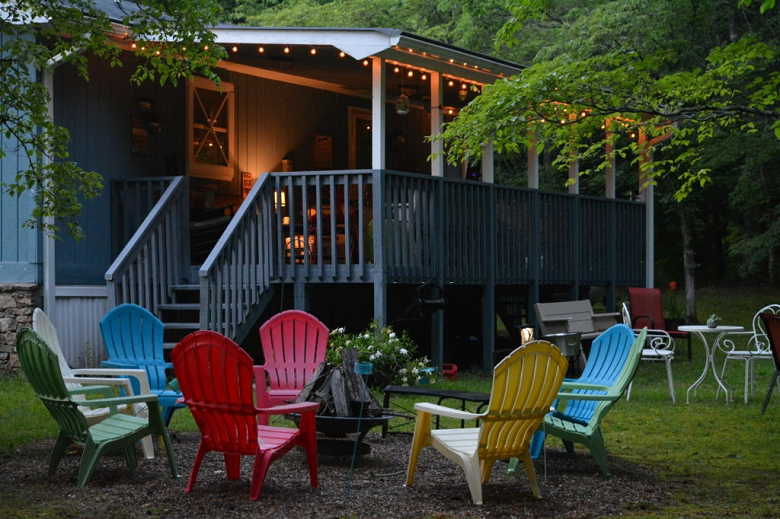 Make it functional
When planning your outdoor space, have in mind the needs of your family will they be playing some kind of sport in the yard, maybe having a little green garden, or will you have an outdoor playpen for the kids. Consider all your family's needs and create a beautiful space which the whole family can enjoy, but which still has multiple functions. So, now that it is the time for designing it, it is the best that you draw everything on a piece of paper and, like we said, include the position of the yard due to weather changes. Then, divide your property so that you can have a room for all family activities. Use that drawing to create a functional outdoor space in which everyone will have their own space to enjoy a nice sunny day.
Furniture and accessories
Depending on how you want your outdoor space to look like, there are many types of furniture you can use for your yard. The more comfortable you feel in your outdoor space, the more time you and your friends and family will spend in your little piece of heaven. If you decide not to spend too much money on furniture, you can always visit flea markets to find furniture you can repaint and use for your yard, but if you decide for a more luxurious look, choose materials and furniture that will endure all weather seasons. Accessorize your yard with beautiful paving,classy pots and use screens to divide the areas for a more luxurious look.
Mood and lighting
I believe that you are going to spend a lot of time in your outdoor space, and that includes enjoying it on a beautiful starry night. So, you have to provide proper lighting, which will be subtle, and it will go nicely with your overall design. You can use old Christmas lights, candles, oil torch lamps which always look beautiful with every space or solar panels. If your yard is on the sunny side, the panels will collect sunlight and will give you beautiful lighting at night.
We hope that our simple but chic ideas have given you an insight into how you can make the most of your yard and make it a place where you can relax after work, maybe engage in some hobbies, invite your friends for drinks and dinner or spend quality time with your family. Be creative, use our tips and make your outdoor space a place that will suit you and your needs.
For more information available here: Home Improvement Wow.