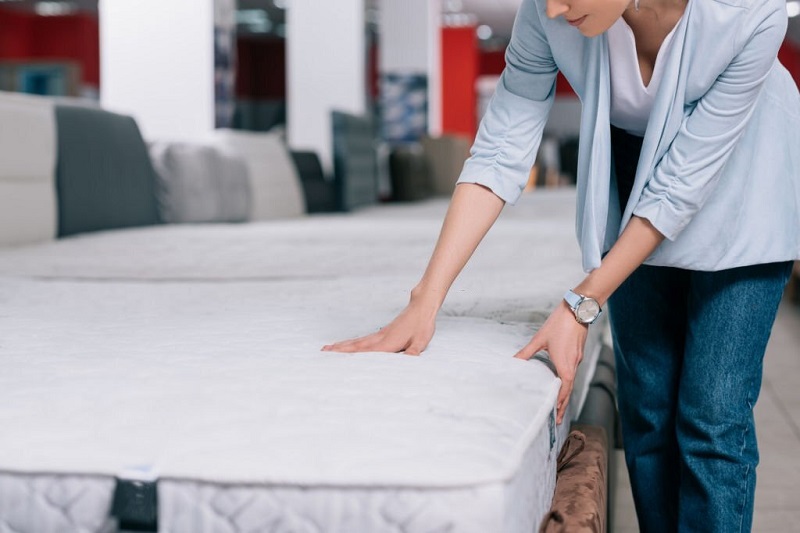 5 Good Reasons to Buy Mattress Online
The internet has changed the way we shop for almost everything, including mattresses. In the past, you had to visit a brick-and-mortar store to buy a mattress. But now, with online mattress shopping, you can buy a high-quality mattress from the comfort of your home.
Here are five good reasons why you should consider buying a mattress online:
#1. Convenience
One of the biggest advantages of buying a mattress online is the convenience it offers. With online shopping, you can avoid the hassle of going to a physical store and dealing with crowds, parking, and pushy salespeople. You can shop at your own pace, compare different models, and read reviews from other customers.
Furthermore, you can shop for a mattress at any time of the day or night. This is especially useful for people with busy schedules who may not have the time to visit a store during regular business hours. With online shopping, you can browse and purchase a mattress at your leisure, without any time constraints.
#2. More options to choose from
When you shop for a mattress online, you have access to a much wider selection of options than you would in a physical store. Online retailers often offer a larger variety of brands, models, and sizes, so you can find the perfect mattress to suit your needs.
Moreover, online retailers may have exclusive models or sizes that you can't find in a physical store. This means you can find a unique mattress that is tailored to your specific requirements, rather than settling for a mattress that is only "good enough."
#3. Better prices
Online mattress retailers often offer better prices than brick-and-mortar stores. This is because online stores have lower overhead costs, such as rent and utilities, compared to physical stores. As a result, they can pass on these savings to the customer in the form of lower prices.
Additionally, online retailers frequently run sales and promotions, so you can save even more money on your purchase. By shopping online, you can get a high-quality mattress at a fraction of the price you would pay in a store.
#4. Easy returns
Buying a mattress online can be a bit intimidating, as you can't physically touch or test the mattress before purchasing it. However, many online retailers offer generous return policies, so you can try out the mattress in the comfort of your own home and return it if it doesn't meet your expectations.
Most online retailers offer a trial period, typically ranging from 30 to 100 days, during which you can use the mattress and decide if it's right for you. If you're not satisfied with the mattress, you can return it for a refund or exchange it for a different model. Some retailers even offer free returns, so you don't have to pay any additional fees.
#5. Convenient delivery
When you buy a mattress in a store, you have to arrange for delivery or pick it up yourself. This can be a hassle, as mattresses are large and heavy and can be difficult to transport. When you buy a mattress online, the retailer typically delivers it directly to your doorstep, often free of charge.
Additionally, many online retailers offer convenient delivery options, such as same-day or next-day delivery. This means you can receive your new mattress quickly and start enjoying a better night's sleep right away.
Conclusion
Buying a mattress online offers many advantages, including convenience, more options, better prices, easy returns, and convenient delivery. If you're in the market for a new mattress, consider shopping online for a hassle-free and cost-effective experience.
For more information available at Homeimprovementwow.com
buying mattress online
mattress