Are you thinking of ways to provide the best makeover to your home this season? If you are struggling to find appropriate ideas for redecorating your house, then do not worry anymore. Consider changing the colours of your walls and your exterior corners to provide that unique touch to your home without spending loads on the redecorating items. All you have to do is hire professional house painters to give that much-awaited makeover to your home.
Do not think that a professional painter is all about painting the walls of a building. Although the original work is related to the painting work, they also provide expert guidance in choosing the colours and designs to suit the personal needs of the clients.
Apart from that, they also help you to redesign your household or office area according to your personality within a reasonable price range. Hence, here are the top five reasons why you need to hire a professional painter for redecorating your house this season: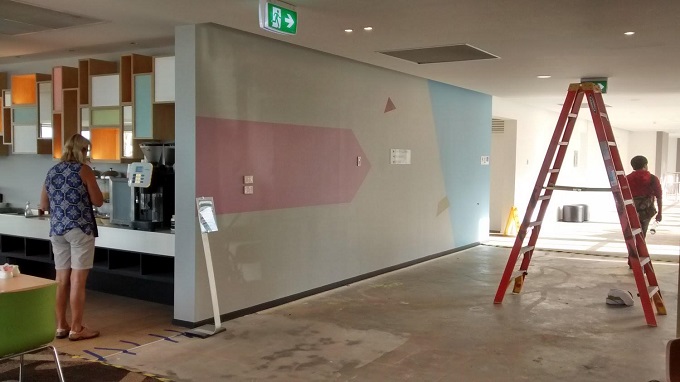 #1. Save your precious time
Given the busy schedule of today's life, time is more important than money. A house painting activity requires way lot more planning and preparation than simply painting the walls of your home. It does need a lot of time and energy to properly execute the complete task of painting the entire house or even a single room.
Hence, by hiring a professional house painter, you save not only your time but also your energy. And instead, that, spend your precious time and energy with reliving the best memories with your loved ones.
#2. Work that speaks for itself
Although you might have painted walls as your hobby, there is always something special about professional touch to any work. In the case of painting, too, quality work does matter as it can provide the best makeover to your home without any hassles.
The professional contractors have significantly more skill and experience in such works. They know how to prep the walls correctly to make the pain last for eternity. They also know way lot more about the quality products available in the market within reasonable prices.  Above all, they know the tricks to choose the perfect shade of colours for your home to make it rank out among the rest in that locality.
#3. Provides detailing to your interiors
The interior house painters always provide individual attention to the intricate details of the house painting works. They know the strategies to mix and match the colours of the paint to offer aesthetic outcomes on your interiors. The professionals take special care about the requirements of their clients and understand every aspect of their wishes. They make sure to transform all those wishes on your wall entirely without any problems. Hence, with such professionals, you can expect to see your dreams being perfectly painted on your walls.
#4. Professional efficacy
Another reason to hire residential painting services includes the fact that you can expect professional efficiency from such experts. As they make a living out of it, hence are always ready to provide you with exceptional techniques and tips to manage the work quickly and efficiently. As a result, not only do you save your time and energy, but you also make sure to provide the ultimate professional touch to your home.
#5. Insured services
Hiring the professional exterior house painters means that you get licensed experts at your house. This can save you a considerable lot of trouble, as you remain insured for all these services. You can encounter many kinds of problems while preparing the painting works for your premises.
In such cases, the licensed professionals are bound to provide you necessary damage cover services which can save your money for the repair services. However, these services do vary with each company. Hence, before hiring one, do check out all the details of the services of the painting company thoroughly.
Other than these aspects, you also need to hire professional painters for high-end equipment for painting your house. Painting requires way more than simple brushes and paints which might not be available easily for you. However, the professionals can take care of such things and provide you with the best finishing touch to your home within your budget.
Author bio: Eric Gordon is the professional house painters in Melbourne and enjoys working on house painting projects. He painted just about everything, including Luxury Homes, Industrial Sites, Bridges, Multi Story Buildings, even Warships and have a wealth of knowledge and experience.